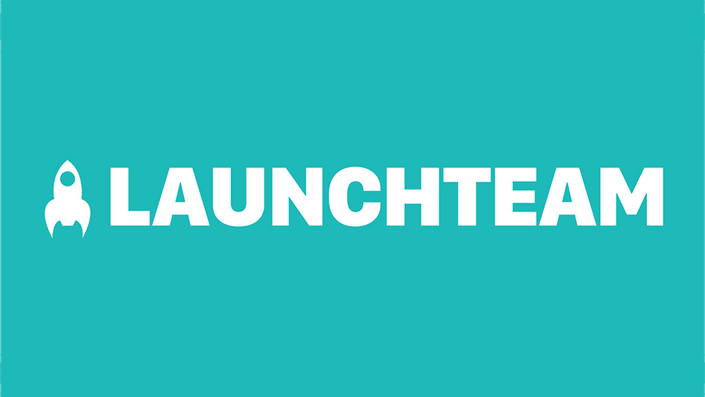 The Strategic Book Launch
Sell Thousands of Copies, Reach #1 Bestseller Status, and Generate Over 100 Positive Reviews Within the First Week of Your Launch
Watch Promo
Enroll in Course
Feeling nervous, confused, or stressed about launching your book? It's normal. I remember launching my first book and thinking, "What have I gotten myself into?"

Most books barely sell at all. In fact, the latest reports show that on average, authors sell less than 250 copies--total.
Nearly anyone can publish a book. The hard part is launching successfully.

Getting a meaningful result requires a deep understanding of branding, marketing, positioning, technology, and the intricacies of the Amazon platform.
So if most books never sell anyway, what's the point of going through all that effort? If you're reading this, you probably already know the answer.
A quality book is one of the most powerful assets in today's entrepreneurial world.
If you launch your book successfully, you can use it to build your brand, level up your business, and create the lifestyle you've always envisioned for yourself.
I know this from firsthand experience.
My name is Jesse. I'm a two-time #1 bestselling author, ranked by Amazon as a top 20 business writer on the entire Amazon platform.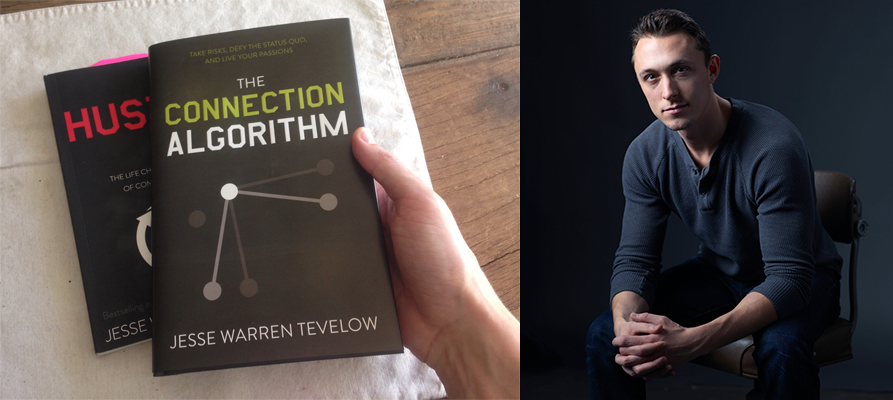 I've used my books to establish myself as an authority in the realms of writing and entrepreneurship, build a thriving business, and appear on podcasts and radio shows that reach millions of listeners across the globe.

My books have been purchased by tens of thousands of people, and will contribute to generating over six figures of income for my business--this year alone.
I want the same success for you, but I have to be honest. It isn't easy.
I started off without knowing ANYTHING about publishing. My first two books were both self-published. I did everything myself and made all the mistakes you can possibly imagine.
Thankfully, over time, I learned. For the past several years, I've researched, interviewed, and partnered with over 100 best-of-breed writers, publishers, and marketers who are in the business of creating amazing books.
Now I'm the founder of LaunchTeam. We help entrepreneurs and thought-leaders launch books designed to upgrade their brand, business, and lifestyle.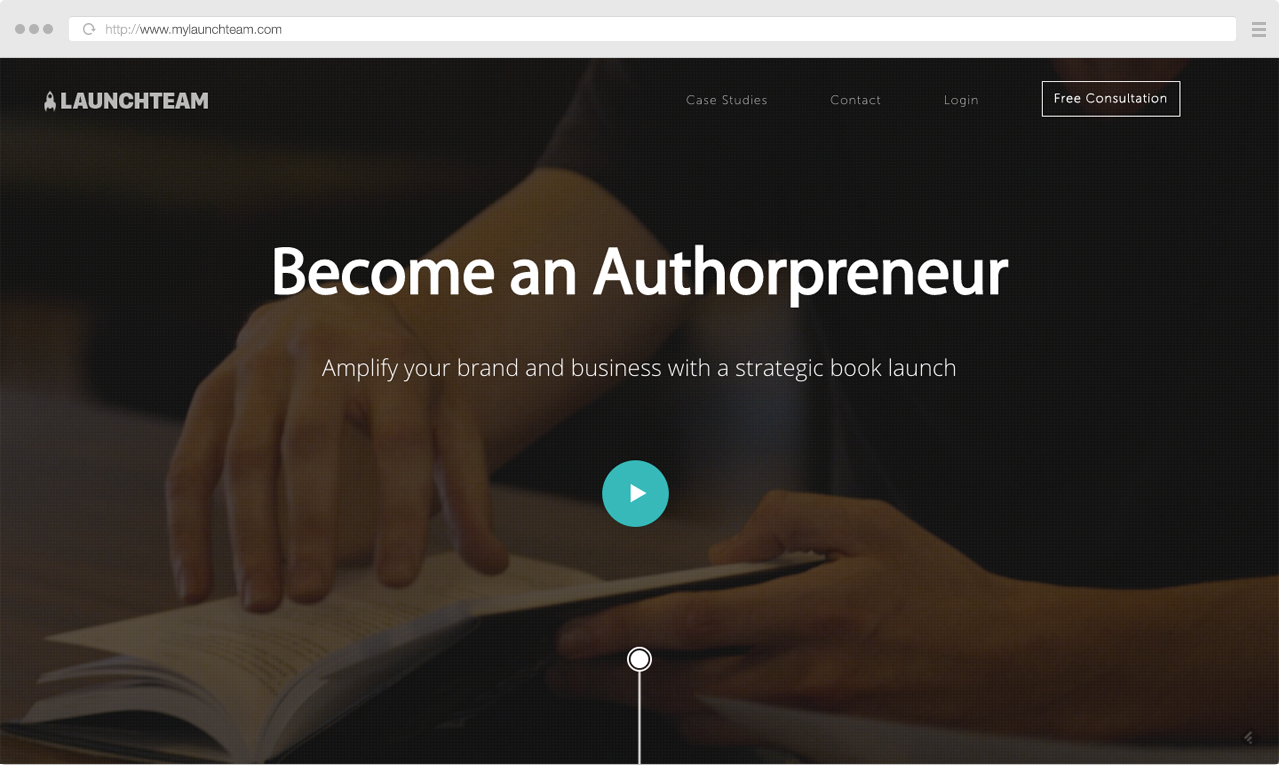 The book launch process can be overwhelming. It's hard to know where to put your focus and how to allocate your marketing budget.
Our fully managed book launches have made the process simple and effective. They almost always result in a #1 bestseller in a relevant category on Amazon, a top 5,000 ranking on the entire Amazon platform, thousands of book sales, and 20, 50, or even 100 positive reviews within the first week of a launch.
The problem is that our managed launches typically cost tens of thousands of dollars, which is cost-prohibitive for most folks.
That's why we created The Strategic Book Launch Program. It's a guided course with over-the-shoulder videos that walk you through the exact system we use for our managed launches.
Here's a video to give you an inside look at what to expect...
The program will take you through all the necessary steps to write and market your book successfully. You'll learn how to...
*Determine your #1 goal and find a topic that will land with your audience
*Use market hacks to ensure your book is covering the right material
*Transfer your ideas into an outline
*Structure your manuscript
*Create landing pages and marketing funnels for your pre-launch
*Set up your own launch team
*Set up your Amazon page, CreateSpace, and Author Central pages
*Get early reviews
*Execute our proven launch-week system
*Get ongoing sales and leverage your book beyond the launch
You'll also get lifetime access to the program from any computer, tablet, or phone.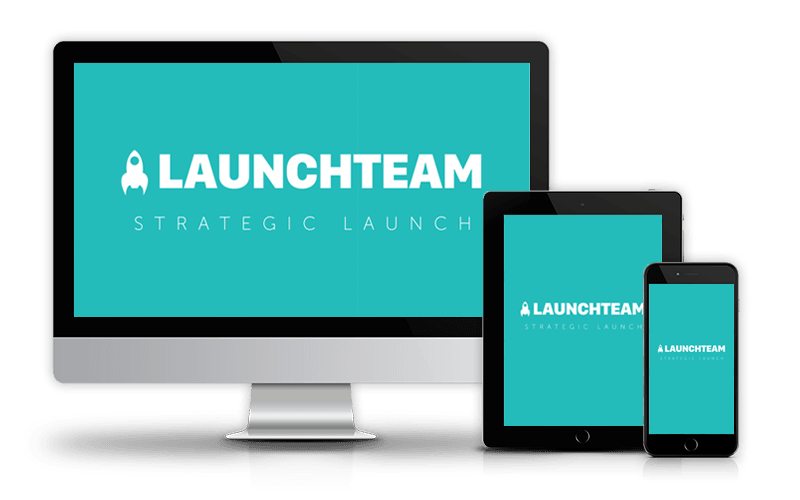 With the program alone, your book will perform better than 99% of all other books on Amazon, but I wanted to make this as comprehensive as possible, so I've included three additional bonuses at no extra cost:

Bonus #1: The LaunchTeam Platform (a value of $997)
You'll get access to the LaunchTeam platform, which includes mini-courses, our list of top-rated service providers, swipe files, templates, blueprints, expert interviews, and our proprietary tools for growing and managing your own launch team.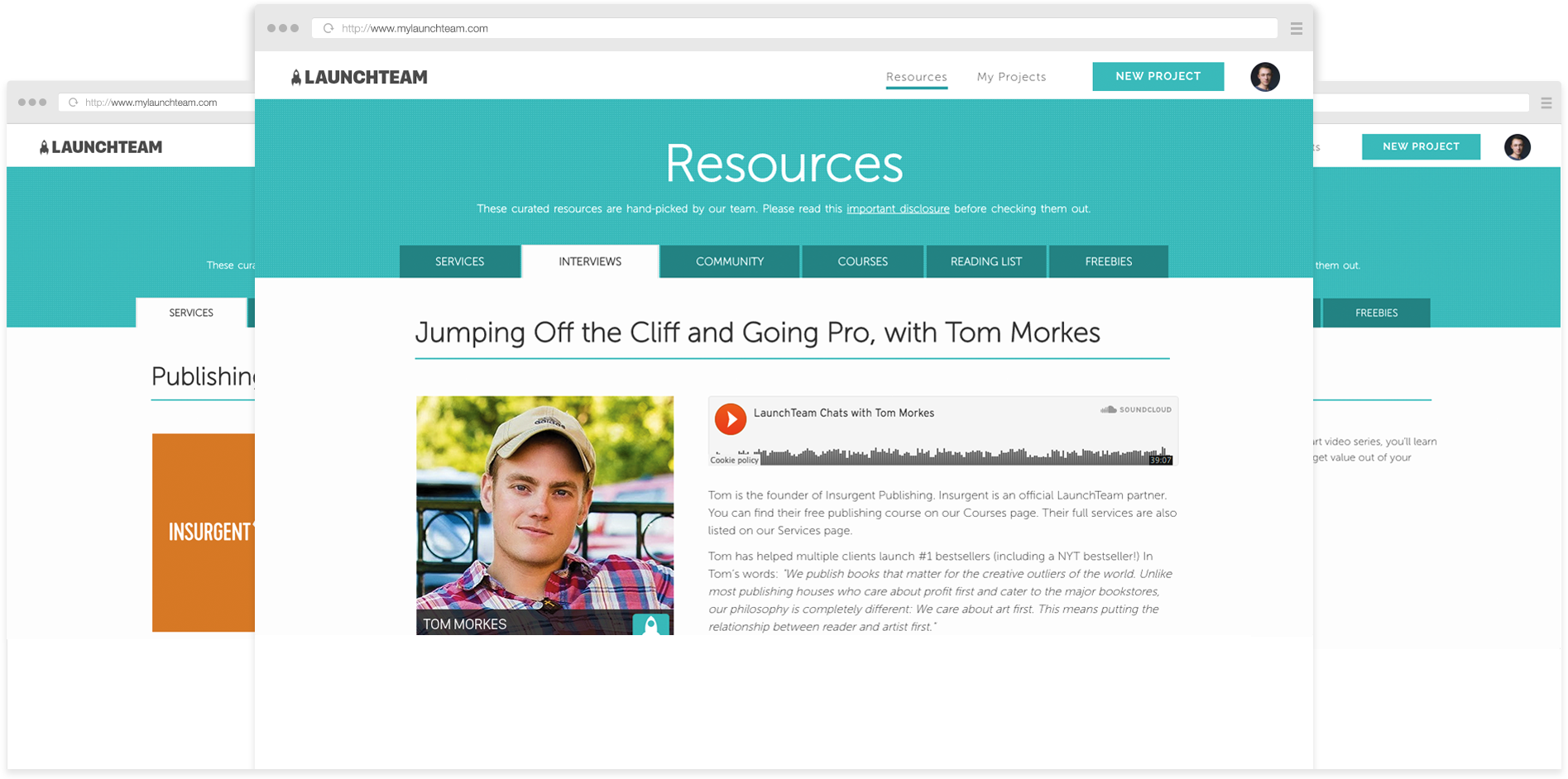 Bonus #2: Live Breakthrough Sessions (a value of $697)
You'll get access to our monthly live breakthrough sessions where you can ask specific questions and get the real-time help you need.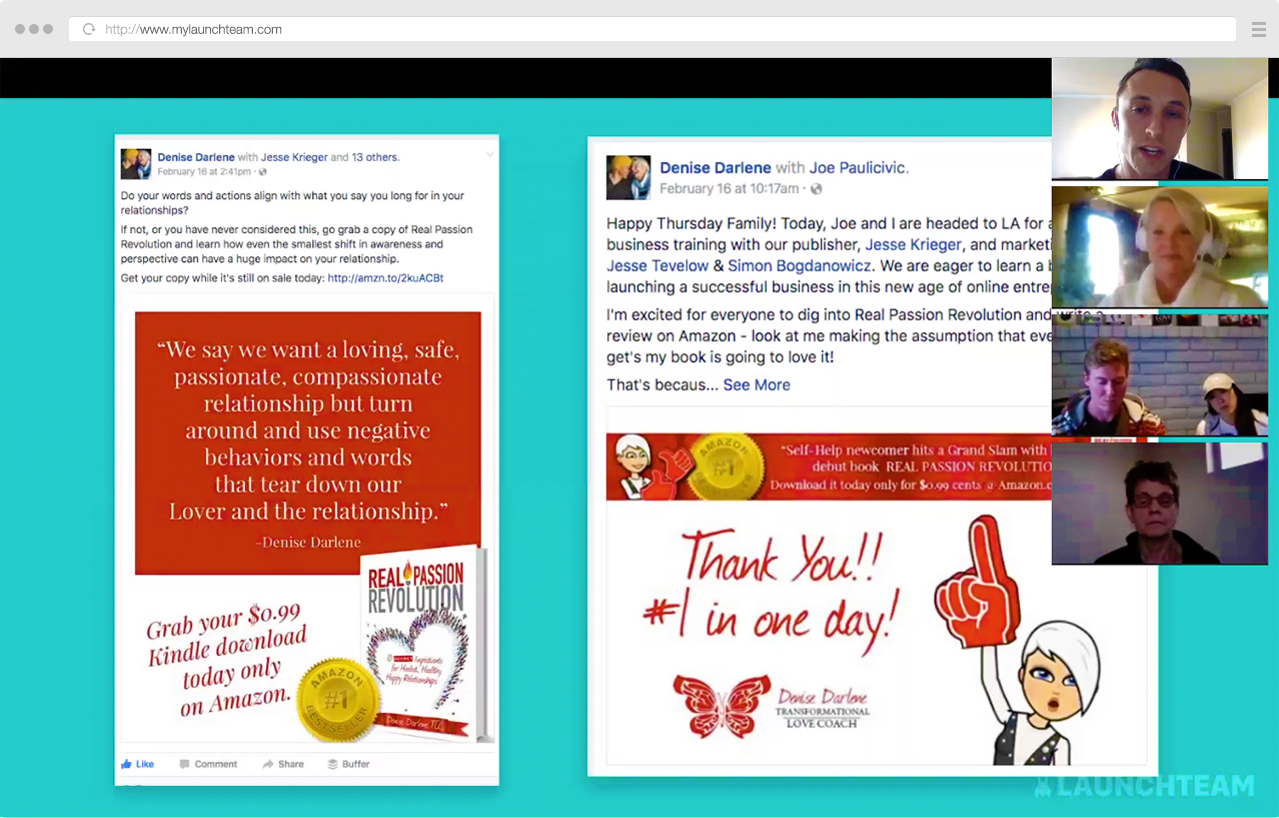 Here's a video clip from one of our breakthrough sessions:
Bonus # 3: Private Facebook Community (a value of $497)

You'll get access to our private Facebook community, which includes current members, graduates, and 100+ hand-picked partners (best-of-breed marketers, publishers, editors, publicists, designers, and more).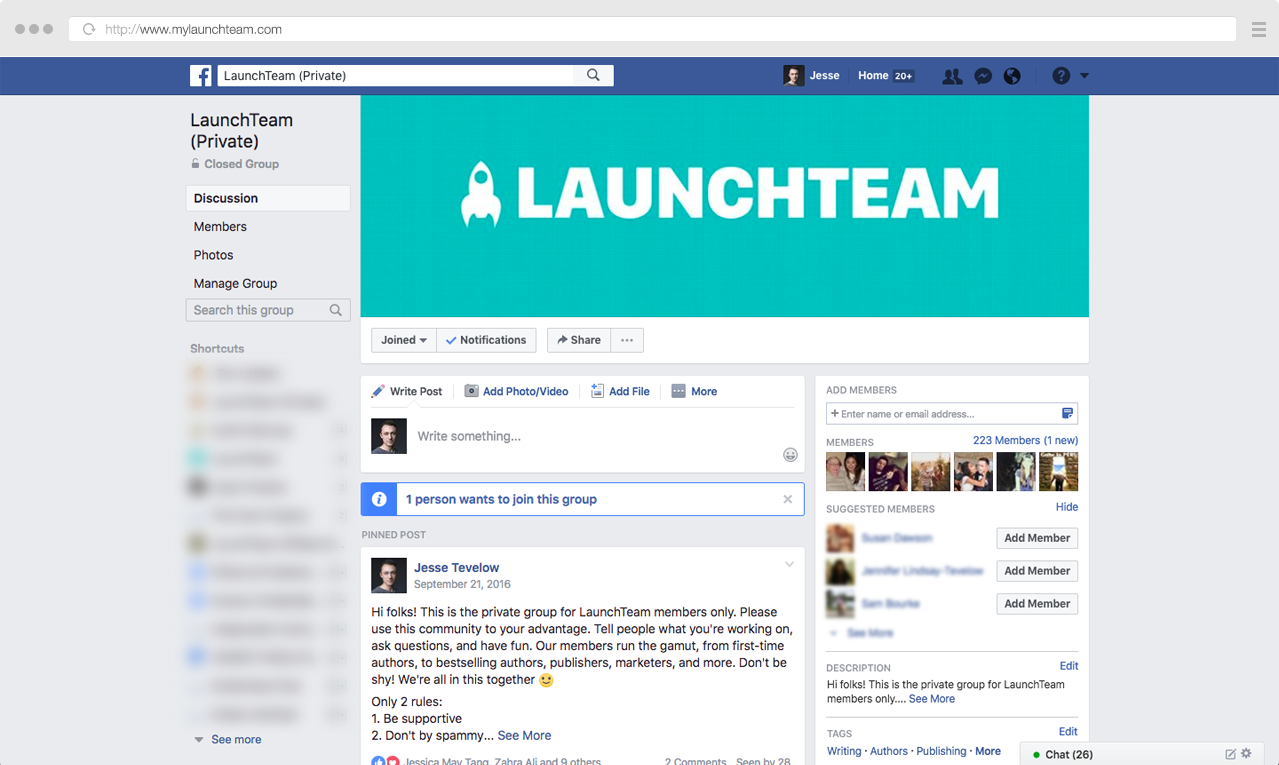 I don't believe in 'get-rich-quick' schemes. I believe in good 'ole fashioned hard work. But hard work is only valuable if you're using the right techniques to get RESULTS.
Whether you have a publisher, you're self-publishing for the first time, or you're hoping to re-launch an existing book, you need marketing and launch support.
For my first launch, I wasted thousands of dollars on promotional materials I didn't need. And I know other authors who partnered with big-name publishers but still had disappointing results.
Don't make the mistake of trying to do this alone. If you want to learn how to leverage your book SUCCESSFULLY and turn it into one of the most powerful assets imaginable, take the first critical step of enrolling in this program.
Course Curriculum
Module 1: How to Use This Course
Available in days
days after you enroll
Module 2: Purpose
Available in days
days after you enroll
Module 3: Writing
Available in days
days after you enroll
Your Instructor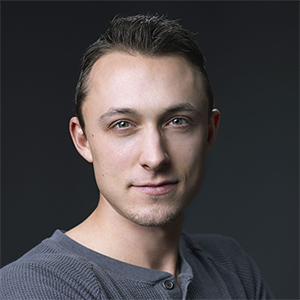 Jesse Warren Tevelow is the founder of LaunchTeam. He's also the #1 bestselling author of two books, The Connection Algorithm and Hustle. He's been ranked as a top 20 business author by Amazon's "Author Rank" system. Jesse has been featured in various publications, including Businessweek Magazine, Forbes, Entrepreneur, Do More Faster (by Brad Feld and David Cohen), and Upstarts (by Donna Fenn). He has also appeared on various podcasts and radio shows that reach millions of listeners across the globe.
Frequently Asked Questions
When does the course start and finish?
The course starts now and never ends! It is a completely self-paced online course - you decide when you start and when you finish.
How long do I have access to the course?
How does lifetime access sound? After enrolling, you have unlimited access to this course for as long as you like - across any and all devices you own.
What if I am unhappy with the course?
We would never want you to be unhappy! If you are unsatisfied with your purchase, contact us in the first 30 days and we will give you a full refund.
Can you actually guarantee I'll sell thousands of copies, reach #1 bestseller status, and get 100 reviews in the first week of my launch?
Nope. Definitely not. Anyone who makes that guarantee is using black-hat tactics to ensure they can "deliver" on their false promise. And that won't help you. It'll hurt you. Sure, we could pay people to leave reviews, but it might get your book banned on Amazon forever. Or we could put your book into some obscure subcategory so you "hit #1," but the category won't be relevant to your book, and people will realize your "#1 bestseller status" is BS. We pride ourselves on being upfront and truthful, and here's the truth: Achieving sustainable, meaningful results (with ANYTHING in life) takes hard work. Some of our clients have achieved the results we've described. Some haven't. The difference between those who achieve stellar results and those who don't is their level of commitment. Our system is repeatable, and WILL give you incredible results if you put in the work. If you're not willing to commit to the program, please do not enroll. If you ARE willing to put in the effort, I can't wait to work with you and I'll see you on the inside :)
Want more evidence that our techniques actually work? No problem.
We executed a pilot program to prove the system. You can see some of our case studies here. Or, just watch this testimonial from Mark Van Stratum, the multimillionaire and now #1 bestselling author of Drug of Choice.
Here's my advice...
Watch our video at the top of the page and ask yourself this question:
"Six months from now, where do I want to be?"
Do you want to be stuck? Do you want to be stumbling through your book launch--or even worse, on the other side of a lackluster launch with a burned budget and no plan?
Or do you want to be like Mark--A bestselling author, primed and ready to take your brand and business to the next level.
When you think of it that way, the choice is simple. It's time to invest in yourself. Simon (my cofounder) and I are standing by.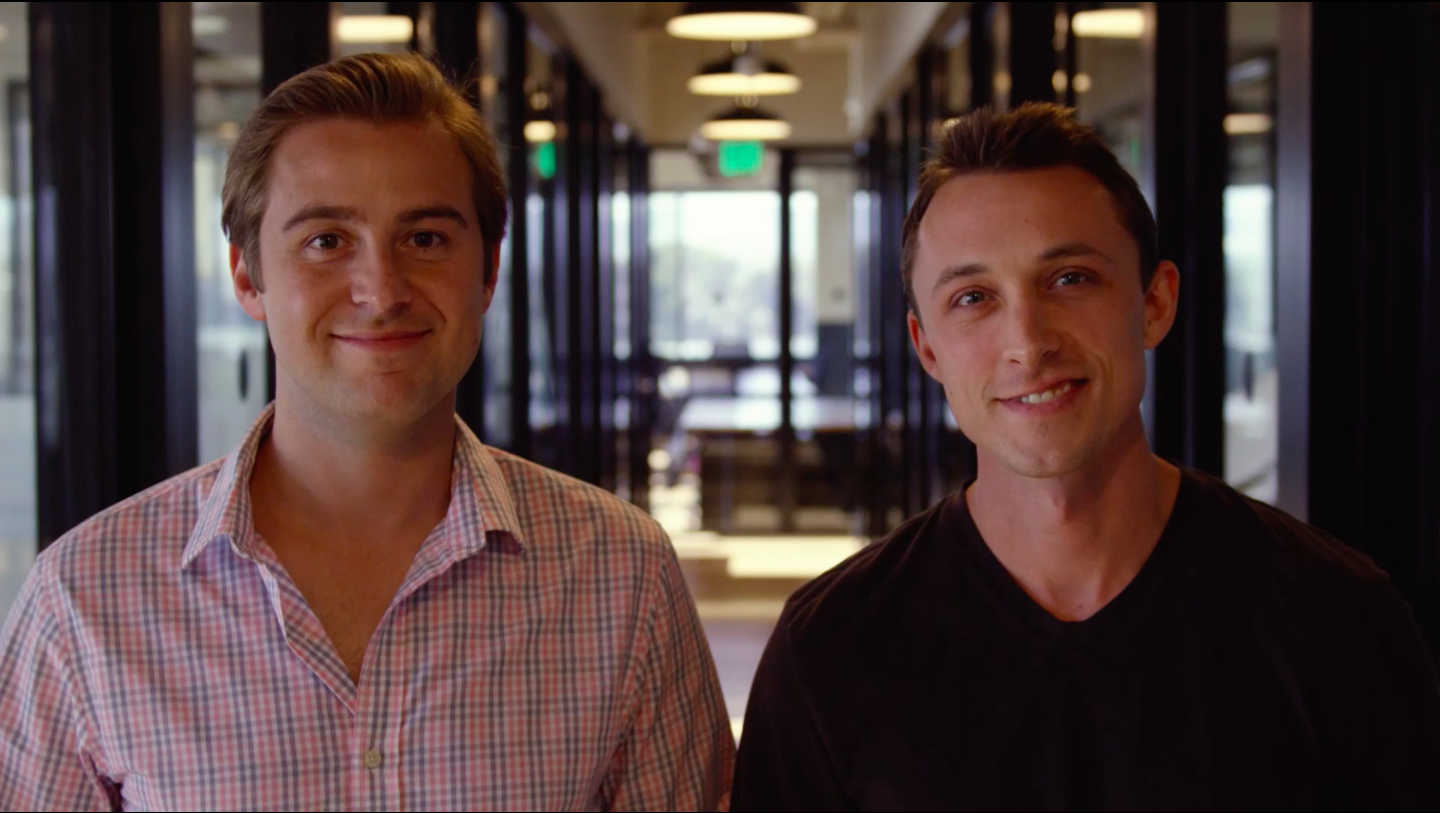 Remember, we have a 30-day 100% satisfaction guarantee. If you aren't completely satisfied within 30 days, you're required to request a full refund. So there's absolutely no risk.
The price may increase after this enrollment period, which means this is your chance to secure your membership forever at the current rate.
We look forward to seeing you on the inside.
Here's to your success!